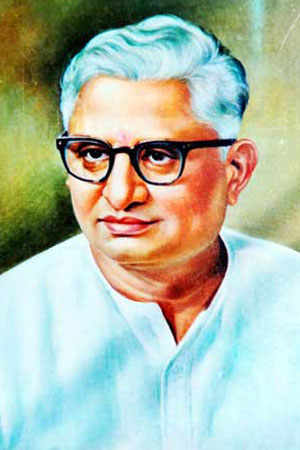 Sri.Nyayapathi Raghava Rao (Annayya)
Sri.Nyayapathi Raghava Rao (Annayya) was born on April 13th 1905 in Berhampur, India. He comes from a family of lawyers, journalists and freedom fighters. He grew up in a family which was very talented culturally and his father encouraged children to develop an outgoing personality.
Annayya graduated from Maharaja College in Vijayanagaram and married his classmate Smt.N.Kameswari (Akkayya). Later they shifted over to Madras and he joined "The Hindu" as sub-editor before resigning and starting the publication of his own children's magazine "Bala". He continued to conduct radio programmes for children along with his wife for decades in Madras and Hyderabad.
He was a writer, singer, actor, composer, publisher and a broadcaster. His multi faceted talent is remembered by all Telugu speaking people even today.