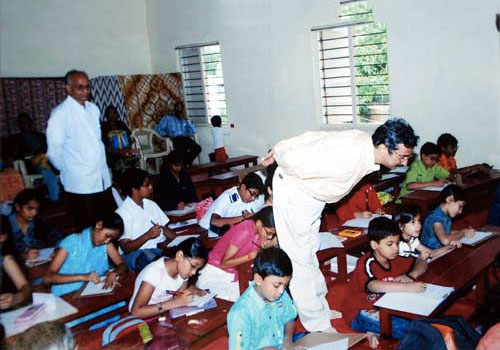 The Centenary Celebrations of Smt. Nyaypathi Kameswari (Akkayya) (February 2008 - December 2008)
The centenary celebrations were launched with fanfare in February, 2008 at a big function. The centenary Logo was inaugurated.
Balanandam organised "Ananda bazaar" a fun filled event with sports and food stalls.
An orphanage called Aadarana was supported by providing food material to nearly 90 children every month for the whole year. The children were main contributors.